Microsoft stops the support of Internet Explorer 11 on the 15th of June 2022. Connecting to the Advisie Business Cloud can be done via Microsoft Edge from now on. To connect to the Business Cloud you need to change some settings, these can be changed via the next steps:  
Stap 1. Open Microsoft Edge (not in the Business Cloud!)
Open Microsoft Edge on your computer (not in the Business Cloud!). Navigate to the three dots on the top right of the screen en select Settings.
In the Settings menu go to Allow sites to be reloaded in Internet Explorer mode and select Allow. Click on Restart for the settings to change, Microsoft Edge will now restart.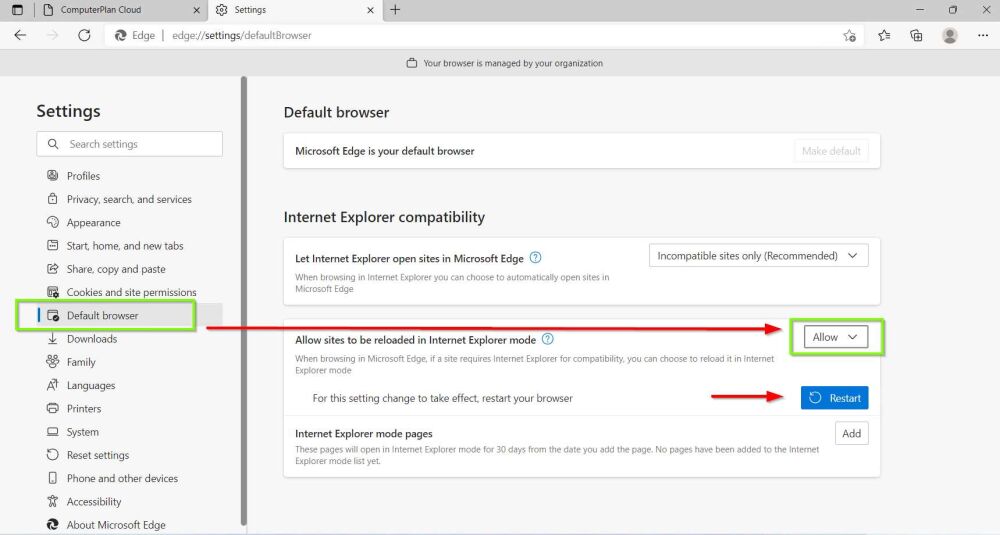 Stap 2. Reload in Internet Explorer mode
Go to https://portal.computerplan.nl via Microsoft Edge. Navigate to the three dots on the top right again and click on Reload in Internet Explorer Mode.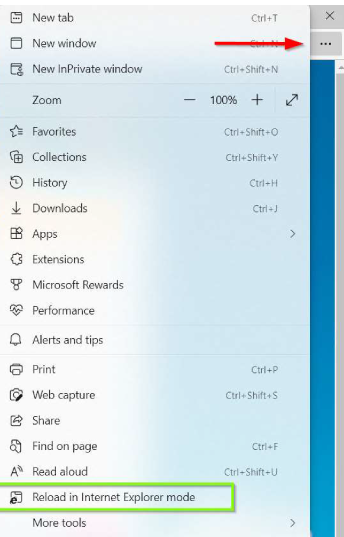 In the following pop-up, move the slider Open the page in Internet Explorer mode next time to the right and click on Done. If a bar with the text This webpage wants to run the following add-on: Microsoft Remote Desktop Services Web Access Con...: from Microsoft Corporation: shows up on the bottom of the page, select Allow (not in all cases).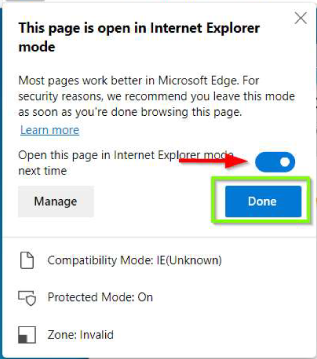 From now on Internet Explorer mode will be active for the next thirty days. After these thirty days, you may have to select Reload the page in Internet Explorer Mode again. 
We expect Microsoft to make some more changes to this procedure, we will change this FAQ accordingly. 
If you have any further questions about activating Microsoft Edge? Please contact us via 015- 279 89 29 or mail to supportIT@advisie.nl. 
Schrijf je in voor onze nieuwsbrief en ontvang elk kwartaal het laatste nieuws, Exact updates en relevante inspiratie in je inbox.